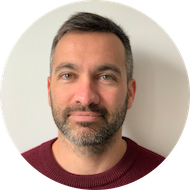 Hello.
My name is Laurent, I'm an independent software engineer with a background in business, finance, and entrepreneurship. Passionate about software craftsmanship and product design.
I've been solving business problems using my programming skills since 2014. I always make sure to understand the business model and root causes of the problems I am solving.
Although I spend most of my time building software, I also enjoy collaborating with both technical and non-technical people to build great products, mentoring other developers, and learning from them.
I like working on tools that make people's lives easier, and businesses more efficient.
You can follow me on Twitter, see my personal coding projects on Github or send me a message on LinkedIn.
---
Blog posts